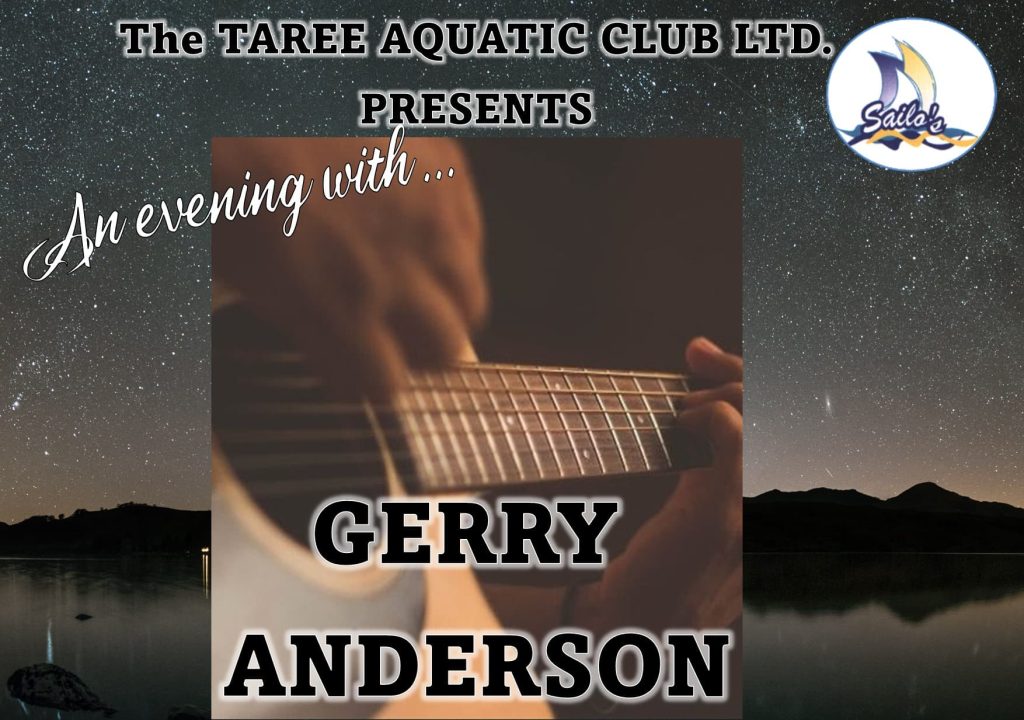 Date Playing: August 20, 2022
20th August 2022 @ 7:30pm.
Come along and check out Gerry Anderson playing at Sailos for Music by the Manning!
Gerry sang with the Maple Lace Band in 1969 and 1970 where they had charting hits with "Gimme Dat Ding" and "Can't Stay from you" Becoming friends with Aussie rock icons Bon Scott, Stevie Wright, Billy Thorpe, John Paul You and Daryl Braithwaite to name a few.
In 1971 he learnt to play the drums and joined The Uptown Country Band. They played at many venues including late nights at the Motor Club and backed a lot of other artists on weekends. He then started his own Trio "The Whalers" becoming the resident band at Moby Dick's in Whale Beach, which was frequented by the Manly rugby league players.
Gerry moved to the Central coast in 1987 and played with "The Clan" and "The Rock & Roll Relics".
He has been a Solo act since 1998 and after moving to Forster in 2011, he has established himself as a once a month entertainer at many clubs in the area. He is also highly sought out for parties and other functions.
Gerry loves to take requests and entertain the masses with his broad musical repertoire and he can't wait to play again at The Taree Aquatic Club.